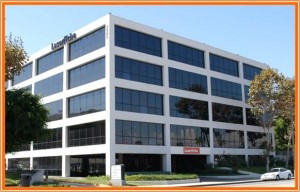 For over 13 years, I have help organizations of all sizes implement Document Imaging and Management software to help them become more efficient and effective. I chose Laserfiche as the product I recommend because it is very easy to use and very reliable. One customer of mine says that if you know windows, you know how to use Laserfiche. Another client says that I am the "Maytag Man" because Laserfiche just works and they don't need to continually ask for assistance.
I would love the opportunity to show you how Laserfiche can help your organization become more efficient and effective. Feel free to contact me.
Customer stories and testimonials
The Star Tribune
Star Tribune Integration Story
Rice Creek Watershed
New Horizon Child Care – Laserfiche Document Imaging Video
RMS Company – Laserfiche Workflow and SQL Reporting Tools
City of Shoreview Video Presentation
CAP Washington Ramsey Minneapolis Minnesota
City of Shoreview, Minnesota use Laserfiche to Save Office Space
Kuryakyn Manufacturer of Motorcycle Add-on Products
City of Waconia, Minnesota
Lakes & Pines Community Action
Estesia Oral Surgery
City of Virginia, Minnesota Police Department Video
Laserfiche Helps Meet Needs of Low Income Families in Minneapolis Minnesota
Viking Materials uses Laserfiche to improve customer service
Laserfiche Global Municipal Exchange – Transporting Paper Files Can …
City Web Site rescues staff and residents from paper maze
Laserfiche Recognition and Awards Given to Larry Phelps Solbrekk Minneapolis, Minnesota:
Laserfiche Top Reseller Minneapolis, Minnesota
Laserfiche Winner's Circle, Solbrekk Minneapolis, Minnesota
Laserfiche announces Solbrekk Acquire New Laserfiche Client StarTribune Minneapolis Minnesota
Laserfiche gives Solbrekk of Minneapolis, Minnesota VAR of Month Award
Laserfiche Lists Solbrekk in List of Top Resellers
Laserfiche Announces Running Smarter Award to Solbrekk's Client, StarTribune
Laserfiche News Article on Solbrekk's Client, Rice Creek Watershed, Minneapolis Minnesota
Articles that will help you learn how Document Management Technology will help your ogranization.
7 Ingredients in a Successful Electronic Document Management Project
Big Problem, Simple Solution
What is the cost of a piece of paper?
Is using paper costing my organization a lot of money?
It may be easy to determine the ROI on a document managments system
How does a electronic document management system work? Here is simple self guided demo.
Here is some more formal information on Laserfiche:
Laserfiche creates simple and elegant enterprise content management (ECM) solutions that help organizations run smarter. Since 1987, more than 28,000 organizations worldwide—including federal, state and local government agencies and Fortune 1000 companies—have used Laserfiche software to streamline document, records and business process management.
Laserfiche offers several core solution packages to address the business needs of small to large organizations, including Laserfiche Rio Document Management Software, an ECM (Document Management) solution that is straightforward to purchase, deploy, extend, and manage; and Laserfiche Avante Document Management Software, a powerful BPM solution with workflow automation.
The Laserfiche ECM system is designed to give IT managers central control over their information infrastructure, including standards, security and auditing, while still offering business units the flexibility to react quickly to changing conditions. The Laserfiche product suite is built on top of Microsoft technologies to simplify system administration, supports Microsoft SQL and Oracle platforms and features a seamless integration with Microsoft Office applications and a two-way integration with SharePoint.
Laserfiche distributes its software through a worldwide network of value-added resellers (VARs), who tailor solutions to clients' individual needs. The Laserfiche VAR program has received the Five-Star Rating from VARBusiness magazine and Five-Star rating from
Buyers Laboratory Inc
Laserfiche People Soft Integration Story, Minneapolis Minnesota

Banking:
Partial List of Banks using Laserfiche Document Management Software
Community Bank uses Laserfiche
Nara Bank use Laserfiche
First National Bank Plainview, Minnesota on using Laserfiche
City and Local Goverment:
City of Shoreview Minnesota
City of Waconia Minnesota
City of Florence, AZ
Lakes and Pines Community Action in Minnesota
Laserfiche Hosted Solution for Cities
MidWest WebLink
City and Local Gov/National Map
Rice Creek Watershed, Minneapolis Minnesota
Wisconsin Installs Laserfiche Document Management Software
Courts:
Court Laserfiche Document Management Installs
Collier County, Florida uses Laserfiche
Collin County, Texas uses Laserfiche
Cowlitz County, Washington
Laserfiche at Durham County, NC
Laserfiche used in Kern County, CA
Laporte County,IN uses Lasefiche Document Management
Education:
Higher Education Brochure
School School District Laserfiche Installs
Texas A&M University Corpus Christi Laserfiche Document Management Case Study
University of Utah
University of Southern California use Laserfiche Document Management Software
Laserfiche installed at University of Southern California
Laserfiche – Partial List of Higher Education Installations
Financial Services:
Broker_Dealer_Brochure
GFP – Cambridge Financial
RIA ROI White Paper
Going Green:
Laserfiche Document Management Green Power
Break the Paper Cycle
Paper Related Statistics
6 Reasons for Going Green with ECM (Document Management)
Laserfiche Product Information:
Agenda Manager Data Sheet
Agile ECM (Document Management) Data Sheet
Audit Trail Datasheet
Avante Document Management Software Datasheet
Buyers Lab Report – Laserfiche 8 1 Document Management Software
Document Imaging Report
Document Managment Overview
E-mail Plug-In Datasheet
Implementing Transparent Records Management
Laserfiche 8 Specifications-System Limits
Laserfiche 7 to 8 Comparison Guide
Laserfiche 7 to 8 Migration Quick Reference
Laserfiche_SharePoint_Integration
Public CIO Building Info Foundation
Quick Fields Brochure.pdf
Rio Brochure.pdf
Laserfiche Solutions
Laserfiche Add-On Products:
Trusted Edge – Email and Unstructured Data Add-On
Affinity Instant Integrator
Paperless Technology ROI and Other Misc Info:

Britian's Pages Pile UP
Laserfiche FAQ Recycling
Informit Article on the Cost of Managing Paper
Business Guide to Reducing Paper Usage
IDC The High Cost of Not Finding Information
Minnesota Pollution Control Agency – Paper Consumption
The Star Project – The Need for A Sustainable Enterprise Document Strategy
The New Pusch to Get Rid of Paper
Minnesota Historical Society Digital Imaging Guidelines
Minnesota Historical Society Electronic Document Management Guidelines
Minnesota Historical Society Electronic Image Formats Guidelines
Minnesota Historical Society Electronic Records Management Guidelines
Minnesota Historical Society Long Term Electronic Records Preservation Guidelines
Medical and Health Care Laserfiche Stories and White Papers:
Regional hospital saves $40,000 a month
Laserfiche as a natural EMR
Carelink cuts costs using Laserfiche Document Management Software
Colon Rectal Surgery Associates use Laserfiche Document Management Software
EMR Case Study using Laserfiche Document Management Software
Partial List of Medical Organizations that use Laserfiche
ECM Healthcare using Laserfiche Document Management Software White Paper
ECM (Laserfiche Document Management Software) makes life easier for healthcare
The New Push to Get Rid of Paper
Getting a Leg up on case management
Laserfiche Medical Enterprise Content Management (Document Management), Minneapolis Minnesota
Laseriche HealthCare Installations
Law Firm's and Attorney's Laserfiche Stories and White Papers:
Arenson & Zimmermann, Cedar Rapids, IA – productive even when office was closed due to flood waters
Howard Snader – Discovery and Litigation using Document Management Software
Eaton County's Prosecuting Attorney
City Attorney of Eugene, OR
Washington County State's Attorney
White Paper – Wisconsin Lawyer, Blueprint for Converting Records to Electronic System
News Article, LA Times –Saving the World from Paper Tyranny
Laserfiche Case Management Story
Prosecutors using Laserfiche